Welcome!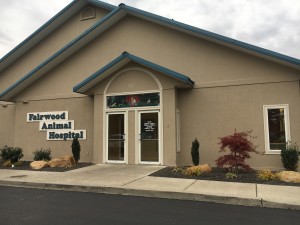 Whether you are a first time visitor or a long-time friend, you can trust us to provide your pet with thorough, gentle medical care in a manner that is convenient for you. Located in North Spokane, our full service clinic offers laser surgery, comprehensive medical, dental, and surgical services, canine reproductive services, in house lab testing, ultrasound, endoscopy, laparoscopy, and x-ray services.
Our experienced doctors and staff utilize the latest in medical technology, assuring you that we will provide the highest quality care and treatment for your pets. In addition to comprehensive medical care, we also offer a wide range of wellness and prescription pet foods and supplies and comfortable pet boarding.
We look forward to seeing you soon!
 Our Patients: